Here's what's new in version 18.0.00.01270 of CCC ONE® Estimating for Repair Facilities.
Note: The availability of the features listed below may vary based on the products licensed by your company.
Quoted parts
The parts comparison screen in CCC ONE Estimating will only list electronically quoted parts from vendors participating in CCC Parts. Non-quoted parts are no longer listed in this screen, resulting in improved parts data accuracy and consistency.
Figure 1
Underwriting company
Beginning this release, underwriting company name will print on the estimate report when it is received in the insurance assignment. Underwriting Company is displayed under the Insurance Company section of preliminary and locked estimates and supplements, the Estimate to Repair, and Final Bill reports.
Figure 2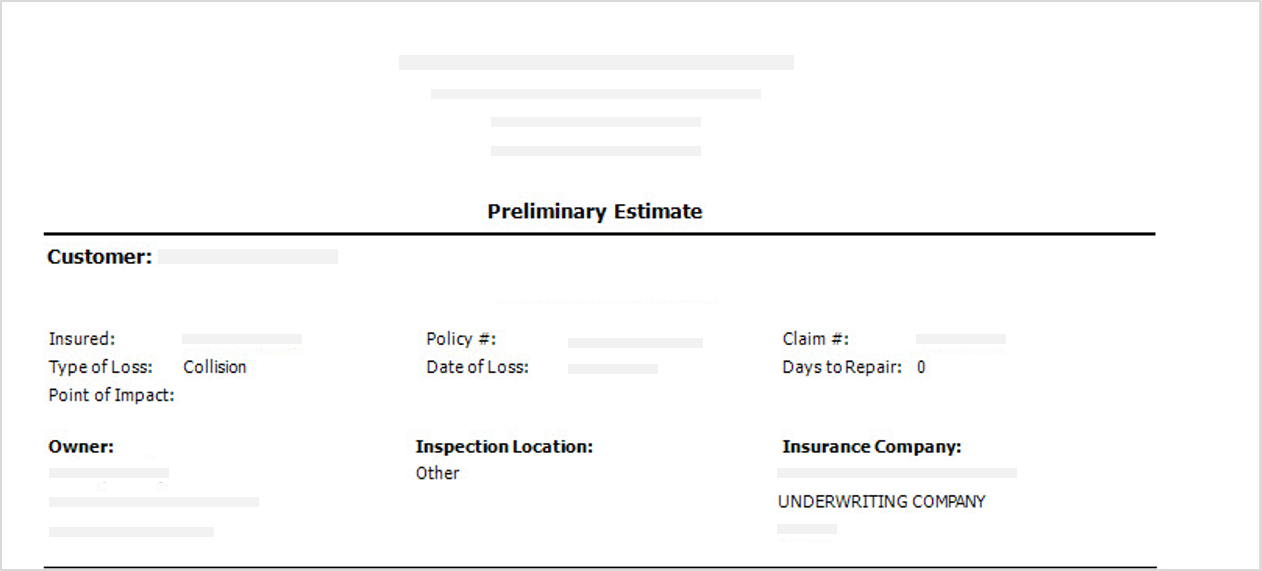 What's new
When signing into CCC ONE Estimating, the What's New button will now be highlighted whenever a CCC ONE program update has been downloaded and installed. This indicates that new information pertaining to the update is available in the CCC Knowledge Center. What's New can be found in the upper right-hand corner of the application header.
Figure 3