The Prior Damage form can be accessed via a checklist item and also by clicking on the Prior Damage button under Damage in the Vehicle > Description tab. Once complete, you can print the prior damage report to give to the customer.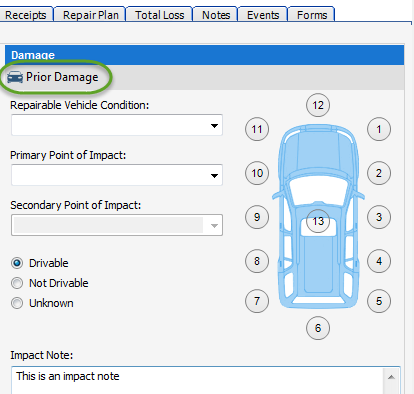 Prior Damage form button legend:
S - scratch
C - chip
D - dent
L - loose molding
B - broken / cracked
R - rust
M - missing part
F - sun fade
Click on one of the buttons, then click the area of the vehicle that has the damage specified.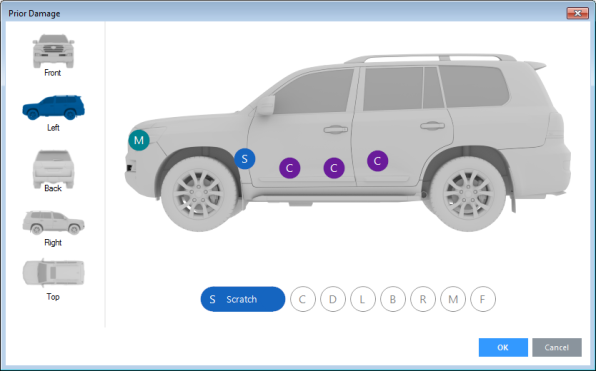 *LS Help