Here's what's new in cccone.com 2021.09.02 release for Repair Facilities.
Note: The availability of the features listed below may vary based on the products licensed by your company.
Jumpstart estimate
When using Jumpstart estimate, you will now be asked to select a primary point of impact if one has not already been selected.
Open a workfile to the Estimate screen
Select Jumpstart estimate
Select the primary point of impact
Optionally select the secondary point of impact and click Next
Impact 1 and Impact 2 selections are saved to the workfile, then jumpstart estimate continues.
Figure 1
Additionally, parts graphics and footnotes are now available in the jumpstart screen.
To view part graphics and footnotes:
Open a workfile to the Estimate screen
Select Jumpstart estimate
Click on an information icon displayed in the parts list on the right side of the jumpstart screen
Note: Icons without the "i" in the middle of the circle indicate no footnotes for the specified part.
Figure 2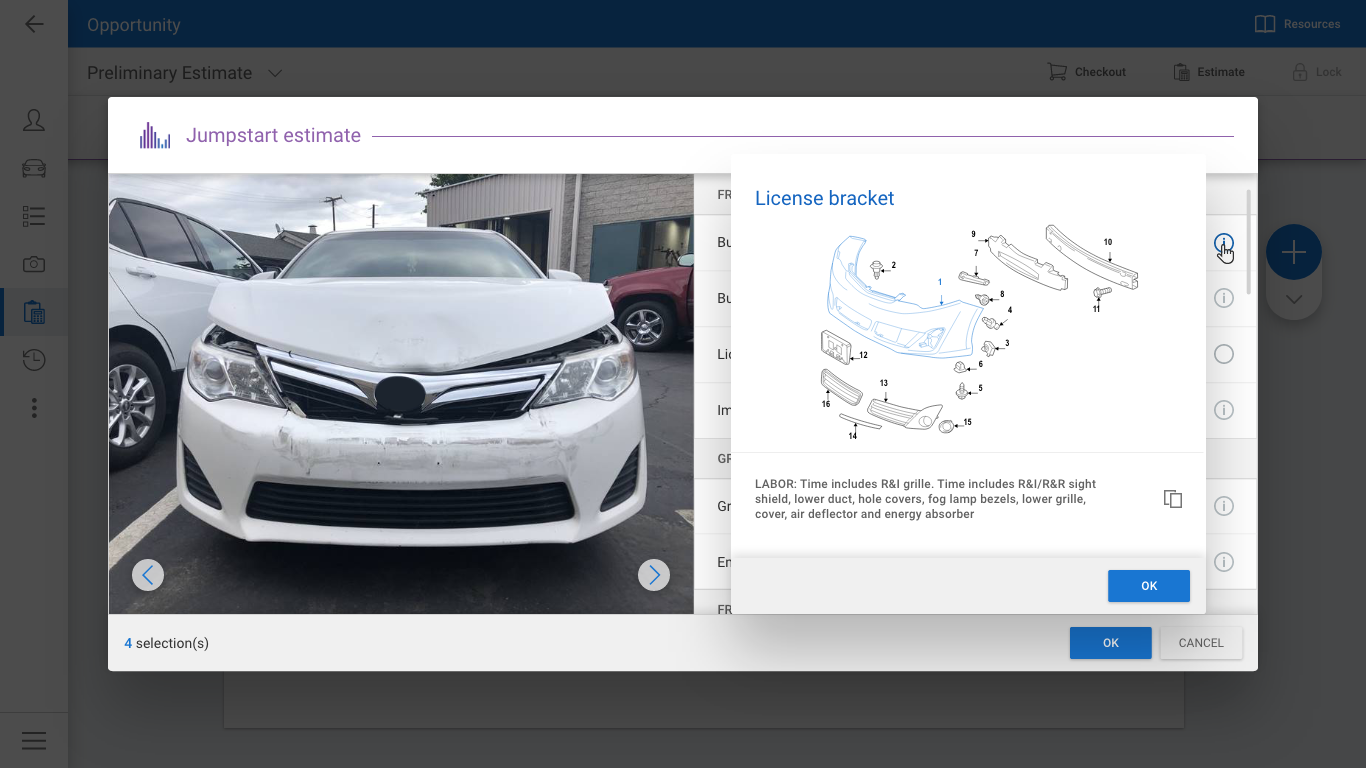 Learn more about Jumpstart estimate.
Parent insurance company
Workfiles for secondary carriers now include the parent insurance company name.
To view parent company name:
Open a workfile with a secondary carrier to the Contacts screen
Select the insurance company contact
Parent Company is displayed in the Insurance Company section as a read-only field on both assignments and manually created workfiles.
Figure 3