Here's what's new in cccone.com 2021.10.29 release for Repair Facilities.
Note: The availability of the features listed below may vary based on the products licensed by your company.
Tires
Shops with the tire database feature can add tires to estimates on cccone.com. When adding tires.
To add tires to an estimate…
In the workfile on cccone.com, go to the Estimate screen
On the right side of the screen, click the down arrow immediately below the blue + button
Select the Tire option
In the Select a tire screen, select a tire brand on the left side of the screen
Search for and select your desired tire size, then click Next
In the Select a vendor screen, optionally select a vendor and click OK
NOTE: Only users with Create and edit workfiles permission may edit the estimate.
Figure 1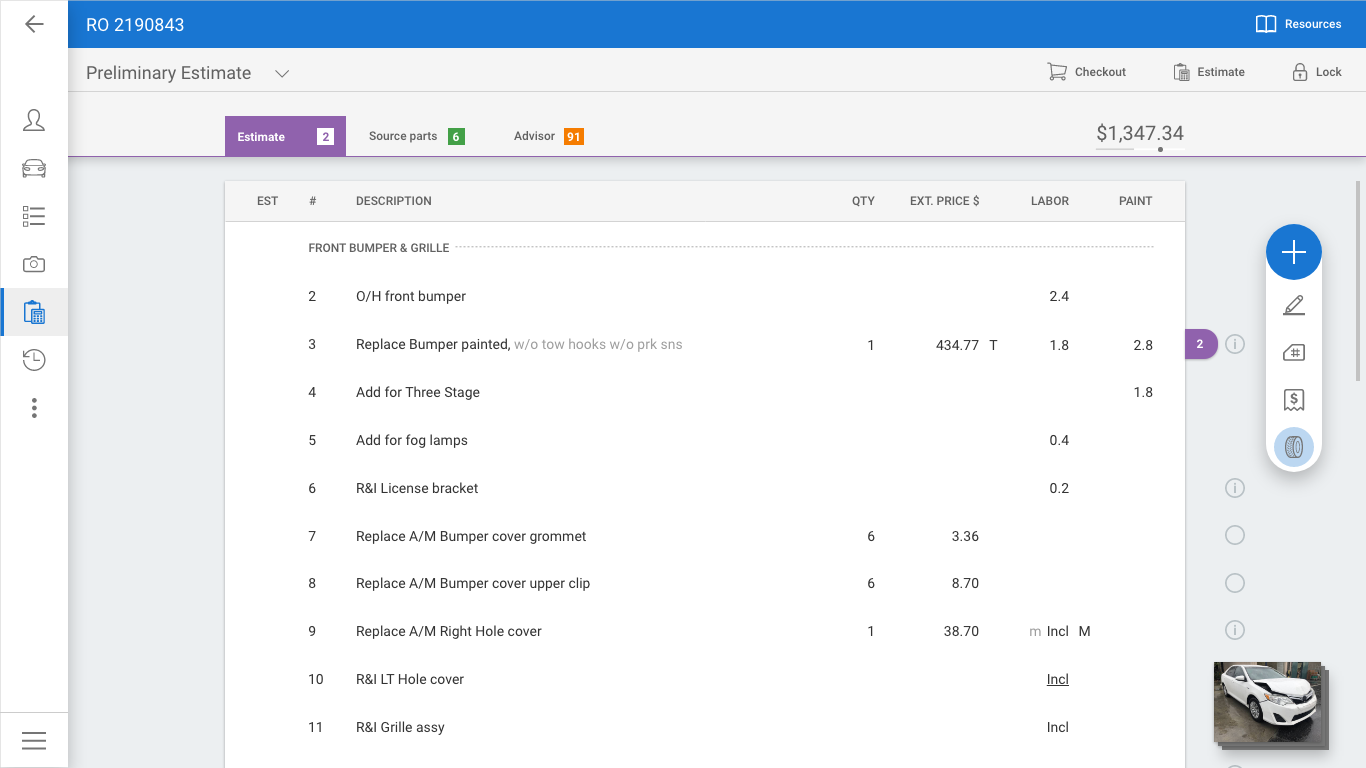 Figure 2
Figure 3
Checkout history
Purchase order history is now available in the Checkout screen for repair facilities without CCC Repair Workflow. View electronic order history for the workfile and download associated purchase order documents.
To view order history:
Open an existing workfile
Click on the Estimate button on the left side of the screen
Select the Checkout button on the right side of the toolbar in the Estimate screen
In the Checkout screen, select the History tab
The checkout history screen lists all electronic orders for the workfile. To view and download a purchase order, select a row in the list and click the Download PO button.
Note: Only users with Create and edit workfiles permission may use Checkout.
Figure 4