Here's what's new in cccone.com 2021.11.19 release for Repair Facilities.
Note: The availability of the features listed below may vary based on the products licensed by your company.
Security roles
A new security permission called "Manage insurance scheduling" is now available. This new permission provides greater flexibility in providing access to insurance company settings. Now users with either Edit repairer profiles or Manage insurance scheduling permission will have access to Settings > Insurance Companies.
To edit security role permissions:
Click on the menu button in the upper left corner and select Settings
Select Security Roles
Select the Permissions tab
Check or uncheck permissions as desired
Select Save in the bottom right corner to save changes
Figure 1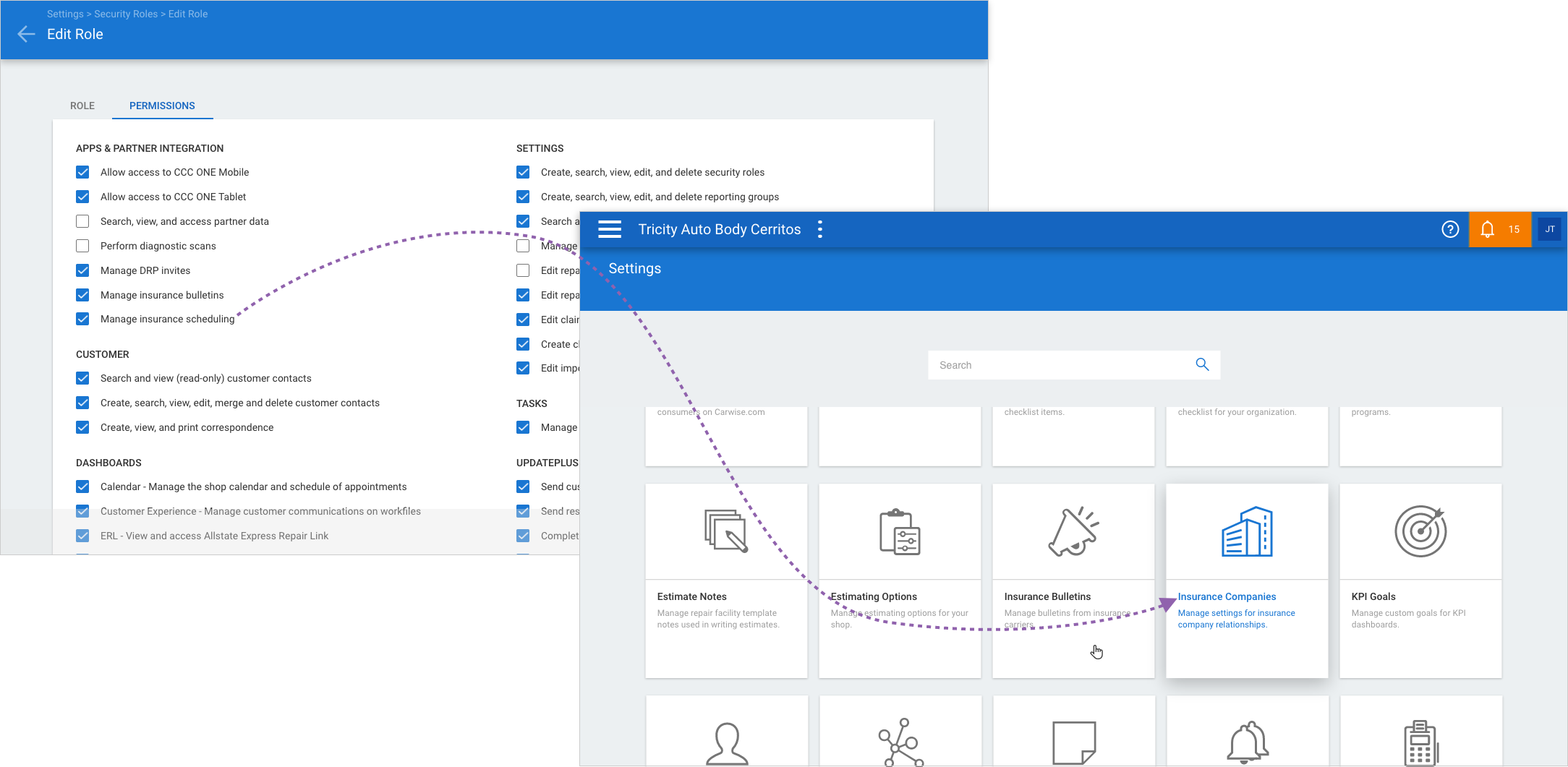 Convert to repair order
The Convert to RO action is now available in the workfile Actions menu.
To convert an opportunity to a repair order from the Actions menu:
Open an opportunity workfile
Click the menu button in the bottom left corner of the workfile
Select the Actions menu
Select Convert to RO
NOTE: Convert to RO is only available to users with both Create and edit workfiles and Convert opportunity to repair order permissions.
Figure 2