Here's what's new in cccone.com 2021.12.03 release for Repair Facilities.
Note: The availability of the features listed below may vary based on the products licensed by your company.
Paintless Dent Repair
Customers with the Paintless Dent Repair feature can now add Paintless Dent Repair (PDR) lines to the estimate. The PDR operation is available when adding database parts lines and manual lines.
Note: Only users with Create and edit workfiles permission may edit the estimate.
To add a PDR line from the database:
On the Estimate screen, click the blue + button to view the part database
Select a part in the database, then click the … button
Select PDR
When prompted, select dent size and enter the number of dents
Click OK
Figure 1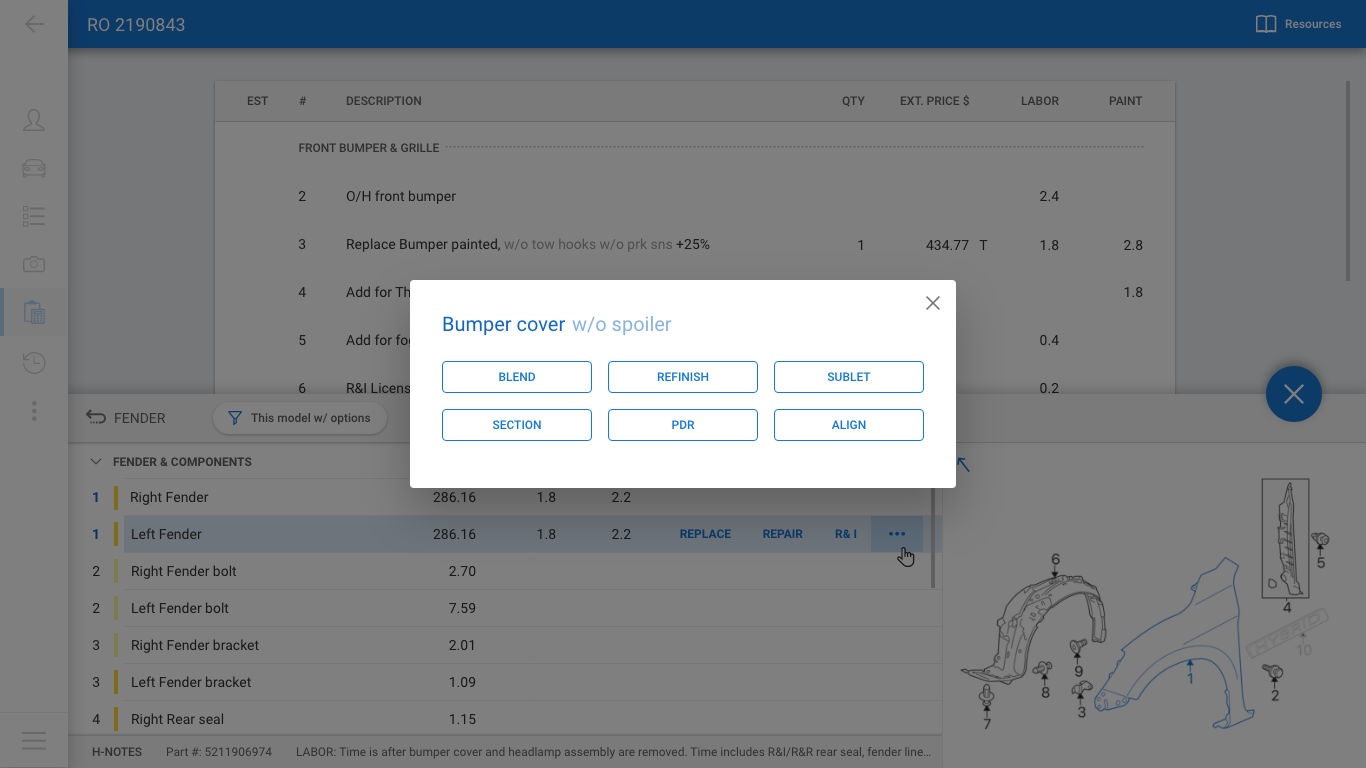 Figure 2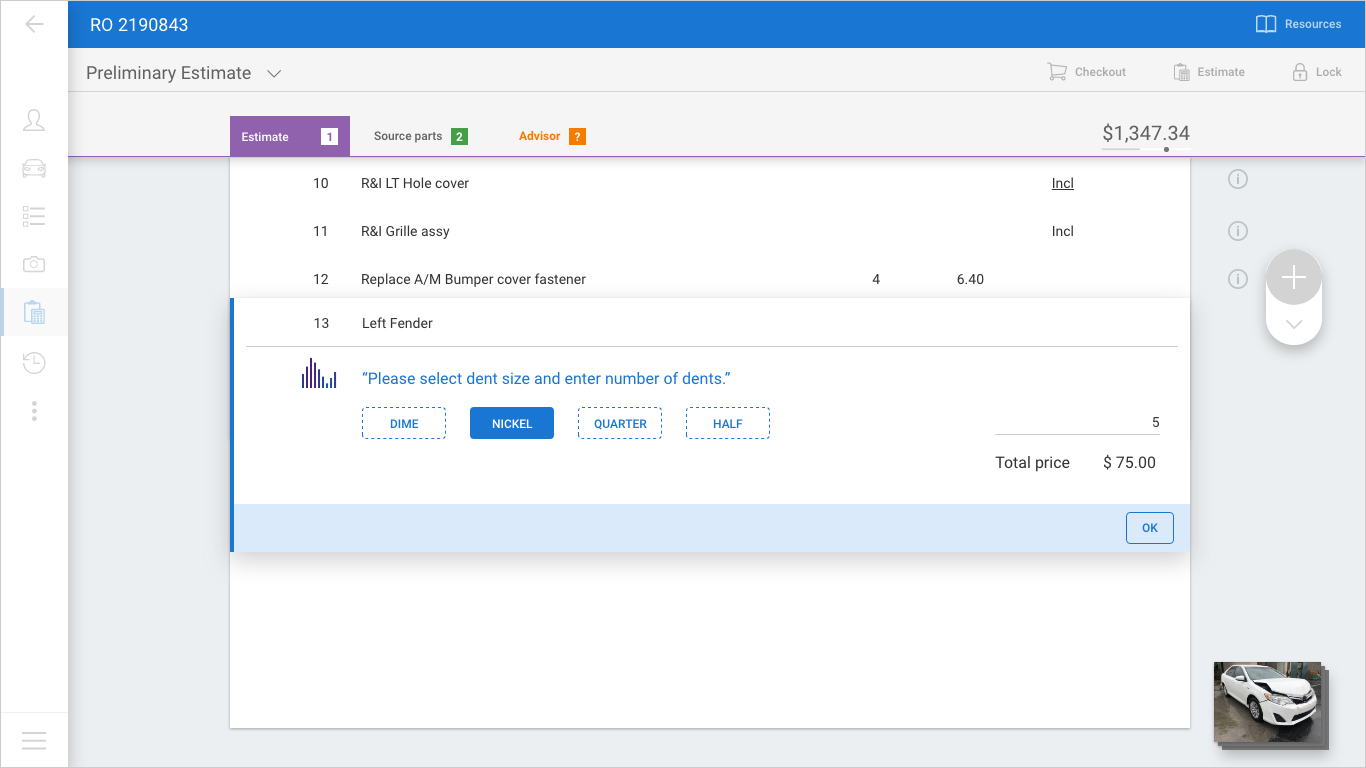 To add a PDR line manually:
From the Estimate screen, click the down arrow immediately below the blue + button
Select the Manual Line option
Click on the Operation dropdown in the new estimate line and select PDR
Enter remaining line details and click OK
Figure 3
Figure 4