Here's what's new in cccone.com 2022.01.07 release for Repair Facilities.
Note: The availability of the features listed below may vary based on the products licensed by your company.
Sublet Glass
Sublet glass is now available when writing estimates on cccone.com.
To add a sublet glass line:
On the Estimate screen, click the blue + button to view the part database
Select a NAGS glass part in the database, then click the … button
Select Sublet Glass
Two lines are added to the estimate when Sublet Glass is selected – one for the aftermarket kit and another for the labor.
Note: The Sublet Glass operation is only available for insurance companies that use Safelite. Only users with Create and edit workfiles permission may edit the estimate.
Figure 1
Figure 2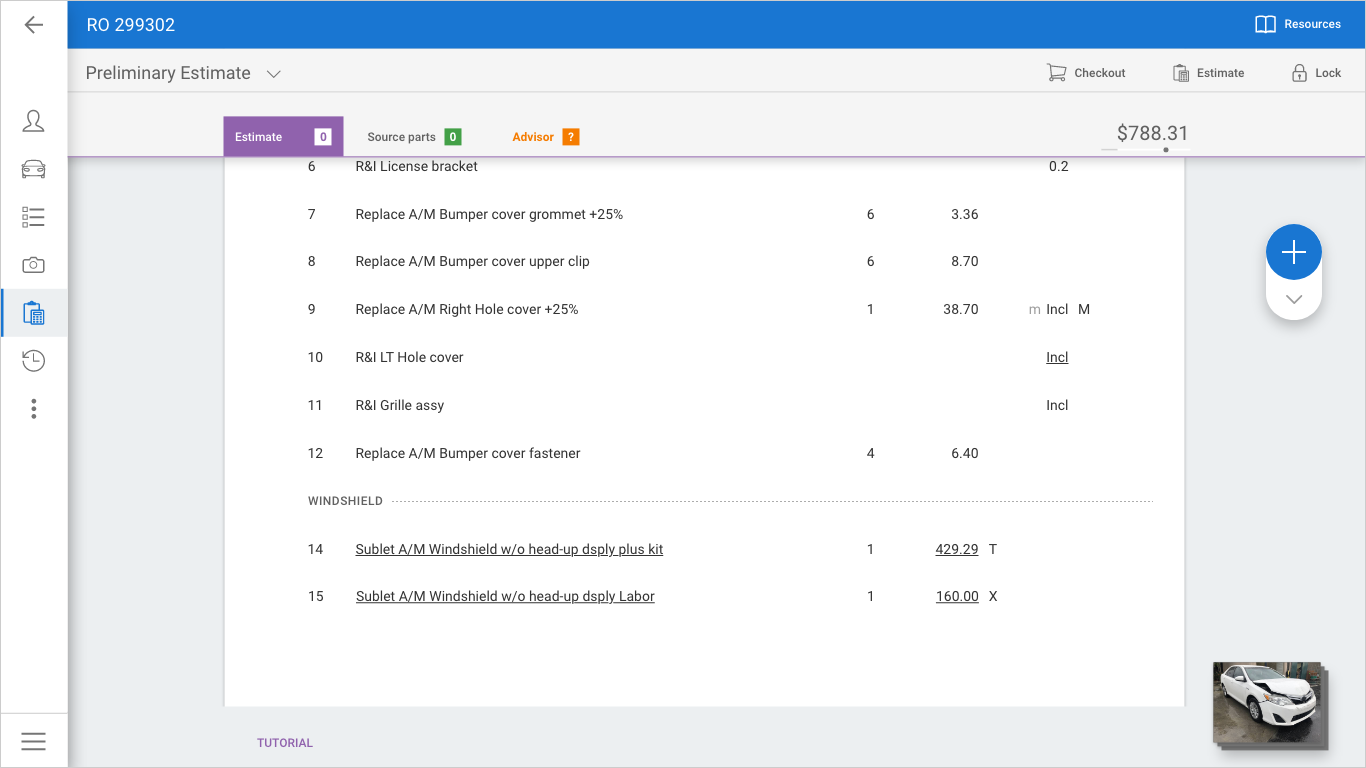 Recommended Web Browsers
For the best user experience on cccone.com, please use a supported internet browser. Using a supported browser keeps cccone.com up to date and ensures pages load properly.
If you are experiencing display issues on cccone.com, try using the latest version of:
Google Chrome
Microsoft Edge
Mozilla Firefox