Here's what's new in cccone.com 2022.03.04 release for Repair Facilities.
Note: The availability of the features listed below may vary based on the products licensed by your company.
Disclaimer Templates
Shops with five (5) or more locations now have the ability to create disclaimer templates. Use disclaimer templates to update disclaimer settings across multiple locations at once.
To create a disclaimer template:
Select Disclaimer Templates on the Settings screen
Select the Add action
Choose a template type – Insurance or Repair Facility
If creating an insurance template, then choose an insurance company
Enter disclaimer text and set disclaimer printing rules
Select the Locations tab to assign repair facility locations to the template
Click Save to save the template and update disclaimers at assigned locations
Future updates made to the template automatically push to profiles in assigned locations. Repair facility templates update disclaimer settings in repair facility profiles. Insurance templates update disclaimer settings in all claim office profiles for the specified insurance company.
Notes:
This feature is only available to shops with five (5) or more locations
Only users with Edit repairer profiles permission may create and edit disclaimer templates
Figure 1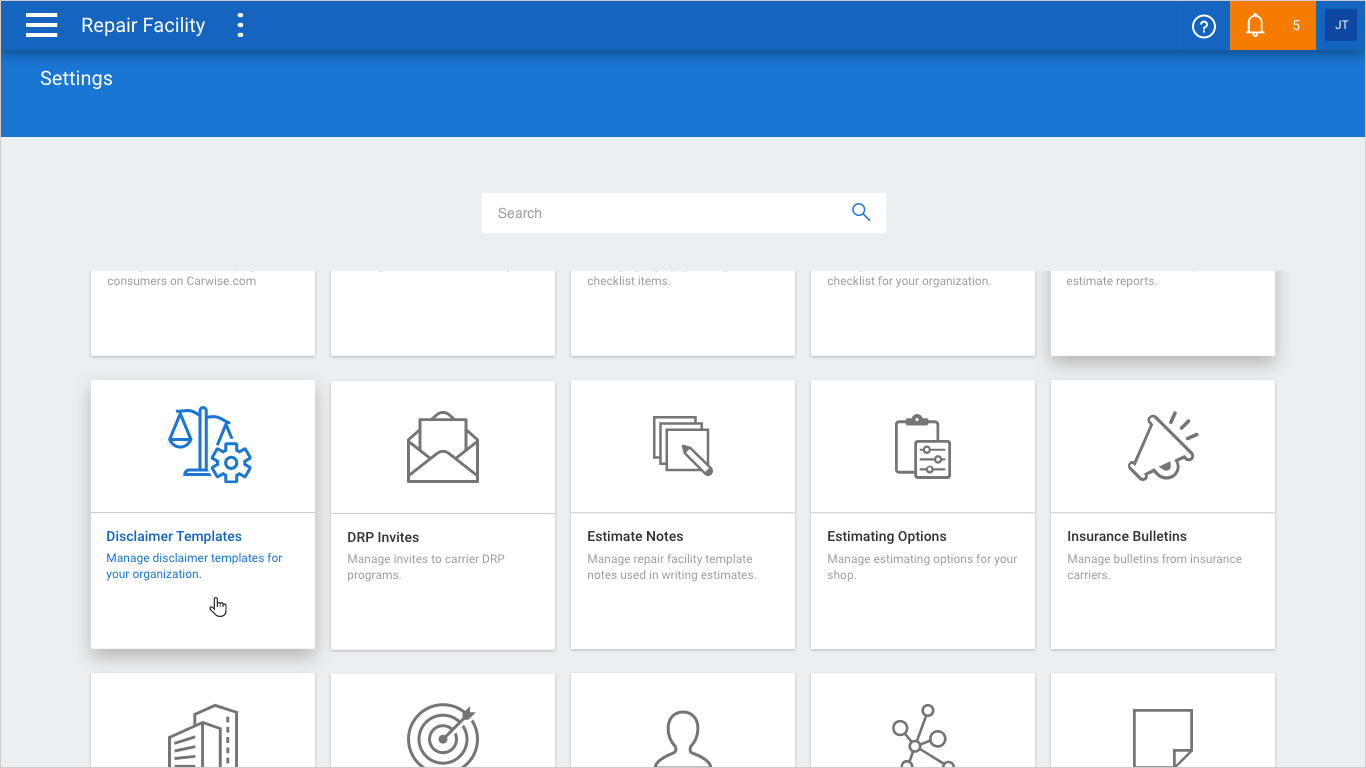 Figure 2
Figure 3
Figure 4
Diagnostic Scan Devices
AsTech is now available when configuring scan devices for use with CCC ONE.
To configure scan devices:
Select Scan Devices on the Settings screen
Select the Add action
Select a Connection Type from the list and click OK
Check the box to confirm Terms of Use
Click I Accept
Once enabled, CCC ONE will automatically receive scan reports when a diagnostic scan is completed on the configured device.
Note: Only users with Edit repair profile or Edit repair facility profile may edit settings for Scan Devices.
Figure 5
Photo Estimate Requests
Shops with Engage now have the ability to send a link for requesting a photo estimate from cccone.com. Links may be sent to the customer via text or email.
To send a photo estimate link to the customer:
Click the menu button in upper left corner and select Workfiles
In the toolbar above the workfiles list, select Send photo estimate link
Enter the customer's phone number or email
Check the box to confirm consent and click Send
Figure 6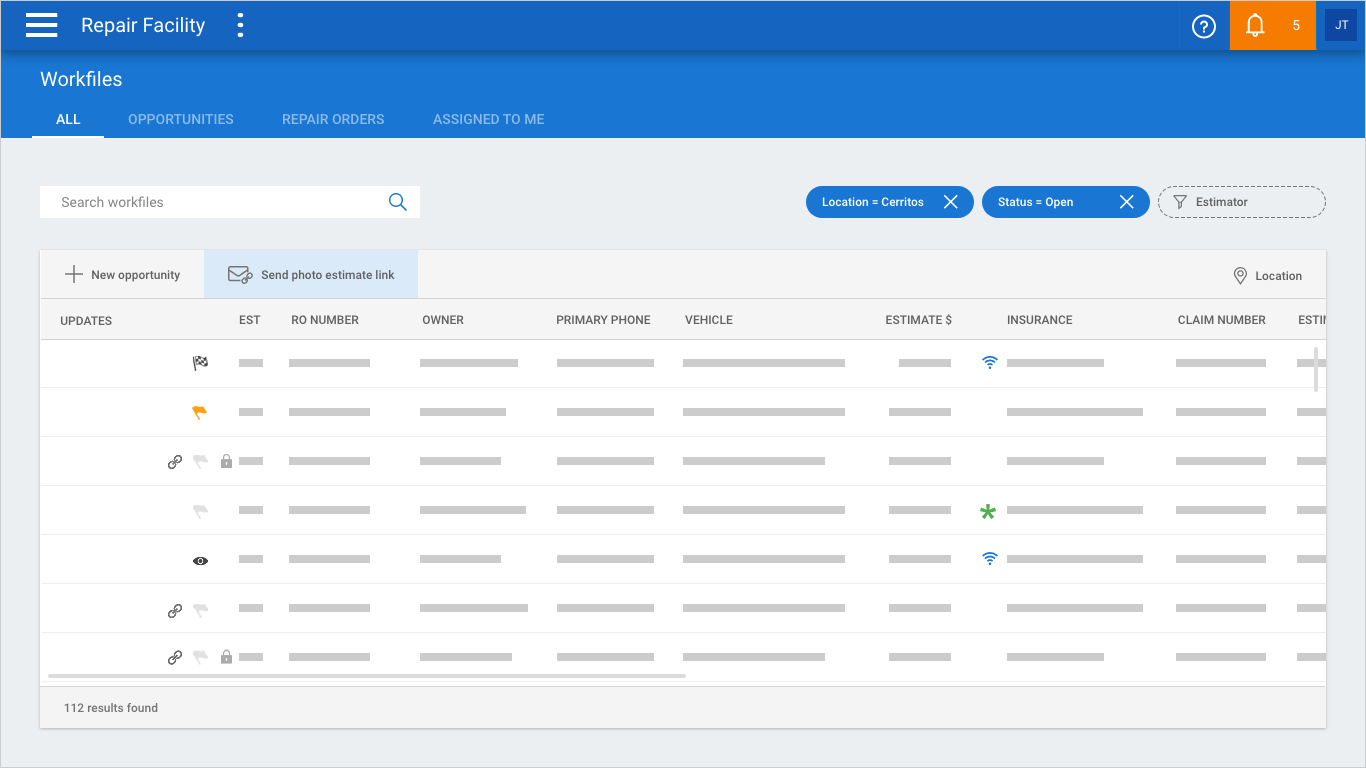 Figure 7
Checkout
The vendor's on-hand stock is now visible in Checkout when ordering parts electronically.
To use checkout:
Open a workfile with estimate lines
In the Estimate screen, click Checkout
Review parts selected for order
Click Order Parts to order parts electronically from selected vendors
When the vendor returns current on-hand stock quantity in the checkout quote, the value is displayed in the Stock column.
Note: A part showing no stock quantity can still be ordered. Simply check the box on the line to include the part in your order.
Figure 8
Figure 9