Here's what's new in cccone.com 2022.09.16 release for Repair Facilities.
Note: The availability of the features listed below may vary based on the products licensed by your company.
Workfile Rental Contact
Now you can add a rental contact to the workfile by searching for a rental vendor from your list of active vendors. When selecting a rental vendor from search results, the rental company name, address, and phone numbers are automatically populated on the rental contact.
To add a rental contact to the workfile follow these steps:
Open a workfile to the Contacts screen
Click the + button to add a new contact
Select Rental and click OK
Click the Search vendors button
Search for and select a rental vendor, then click OK
Please note, only rental vendors will be available to select in the search results screen. Manage your vendor list under Settings > Vendors.
NOTE: Only users with Create and edit workfiles permission may edit the workfile.
Figure 1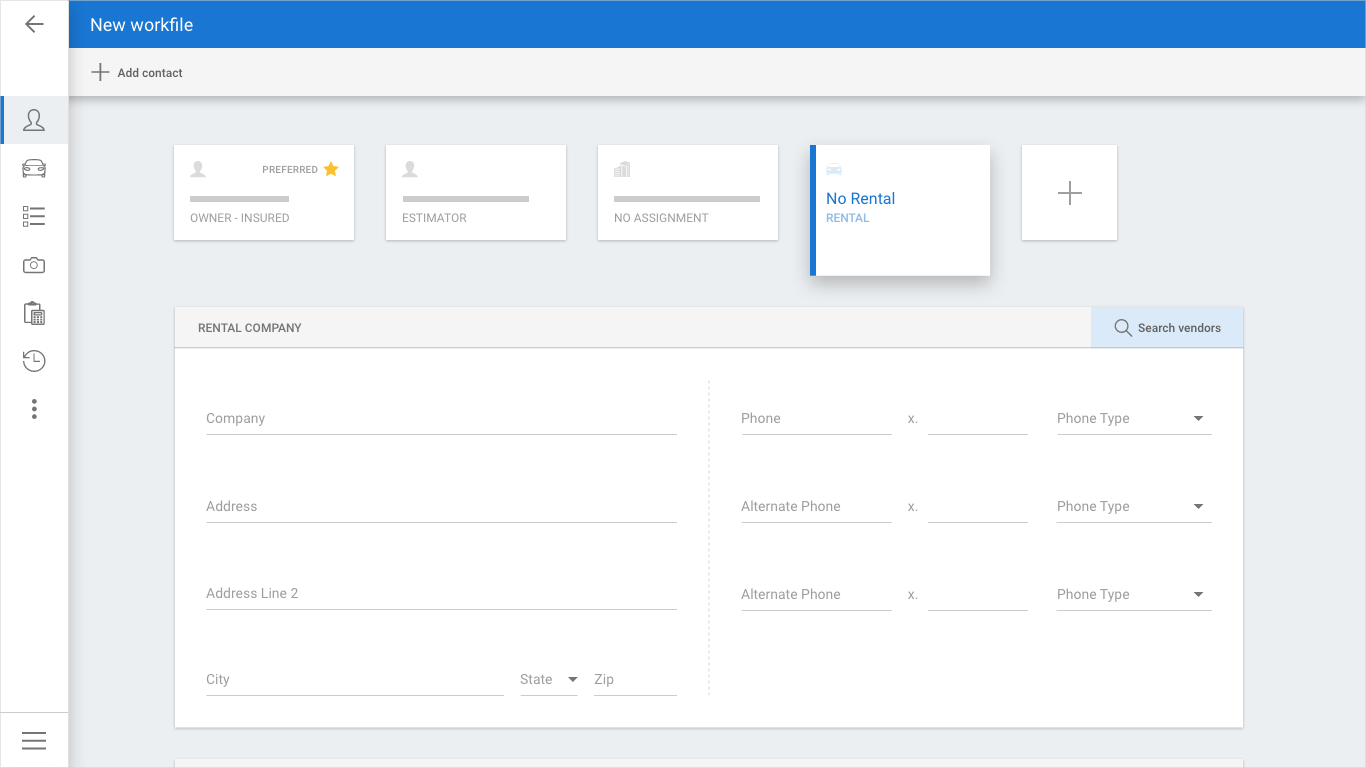 Figure 2
Employee User Accounts
Managing user accounts on the employee record is now available in cccone.com. Now you can create new user accounts, edit existing accounts, and reset user passwords.
To create a new user account follow these steps:
Search for and select an employee to edit
Click on the User tab
Set the User Account switch to Enabled
Enter a user name and click Check Availability
Select a user type and assign desired security roles, then click Save
Be sure to copy the temporary password displayed after clicking Save. Once created you can edit assigned security roles, change the user type, or disable the user account.
NOTES:
Only users with Create, edit, and deactivate user login accounts may edit the user account on an employee record.
Only users with Create, search, view, edit, and deactivate employees may edit the employee record.
Figure 3