You can now write estimates on any web-enabled device via any modern browser. Discover the freedom of estimating on the web at cccone.com.
1. Open a browser and enter cccone.com
2. Log in with your CCC ONE® username and password and click WORKFILES in the drop down.
NOTE: You will not be logged out of your desktop.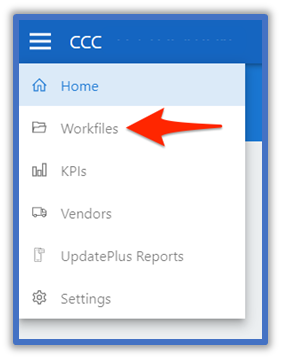 3. Click the + to start a new opportunity or new workfile or select one of your existing workfiles.