Once a vehicle owner has completed their form in CCC Lobby, a notification should appear in CCC Estimating indicating a new entry, however, if you are unable to locate the form, follow the steps below to locate:
From CCC Estimating, click on the Customer visits button, (highlighted in yellow) or go to the Calendar dashboard.
Next, click on Exceptions and then check for any appointment listed as "Lobby form missing link to workfile.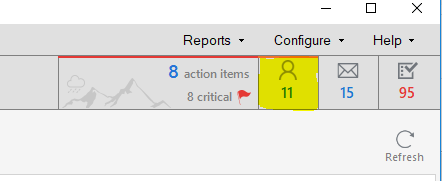 Once you have located the correct Lobby form, select it and create a new opportunity.


Related Topics:
CCC Touch / CCC Lobby Approved Devices
KA 9618